Publication
.
PROCEEDINGS of the symposium
Many lectures of the symposium will be available in the printed documentation (book in colour print).
FIRE SAFETY 2013
ISBN 
Price: (approx) 160 € (plus shipping) 
Notice: The conference proceedings are already included in the conference fee (each participant will receive one book FIRE SAFETY 2013 without extra charge)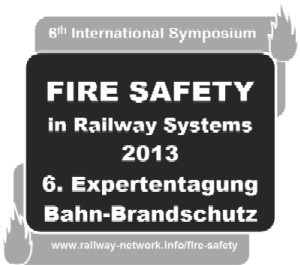 #
Click here for more information...